Northbridge Gateway
The collection of roadways, parking areas and commercial sites at the intersection of Old Towne Road and Sam Rittenberg Boulevard is what we are calling the "Northbridge Gateway." The focal point of this area is the abandoned Piggly Wiggly grocery store, which was recently acquired by the City of Charleston for the purposes of creating a catalytic redevelopment effect, one that would beautify and unify the site and its surroundings.
About the Project
The Northbridge Piggly Wiggly site is a 2.5-acre parcel located at the intersection of Sam Rittenberg Boulevard and Old Towne Road on Sumar Street in the Northdbridge area of West Ashely. Piggly Wiggly closed this location in 2013, it was then acquired by the City of Charleston in 2017 with the structure being demolished in the spring of 2018. The adjacent roadways are owned by SCDOT and any future road infrastructure improvements will be coordinated by Charleston County and funded by half-cent sales tax revenue. The Northbridge Piggly Wiggly site and large surrounding area were identified in Plan West Ashley as focus areas for opportunities for change and improvements.
Concept Design
We presented a final concept plan to the West Ashley Revitalization Committee in September 2019. It includes a modest mixed-use development proposal, with buildings ranging from only 1-2 stories. Sumar Street improvements include sidewalks, crosswalks, planted medians, street trees and on-street parking. We installed an intersecting parking lot driveway that includes a north-south pedestrian and parking corridor connecting the site to the adjacent Publix shopping center. Landscape, parking and sidewalk improvements, as well as infill development concepts, are shown on the adjacent site.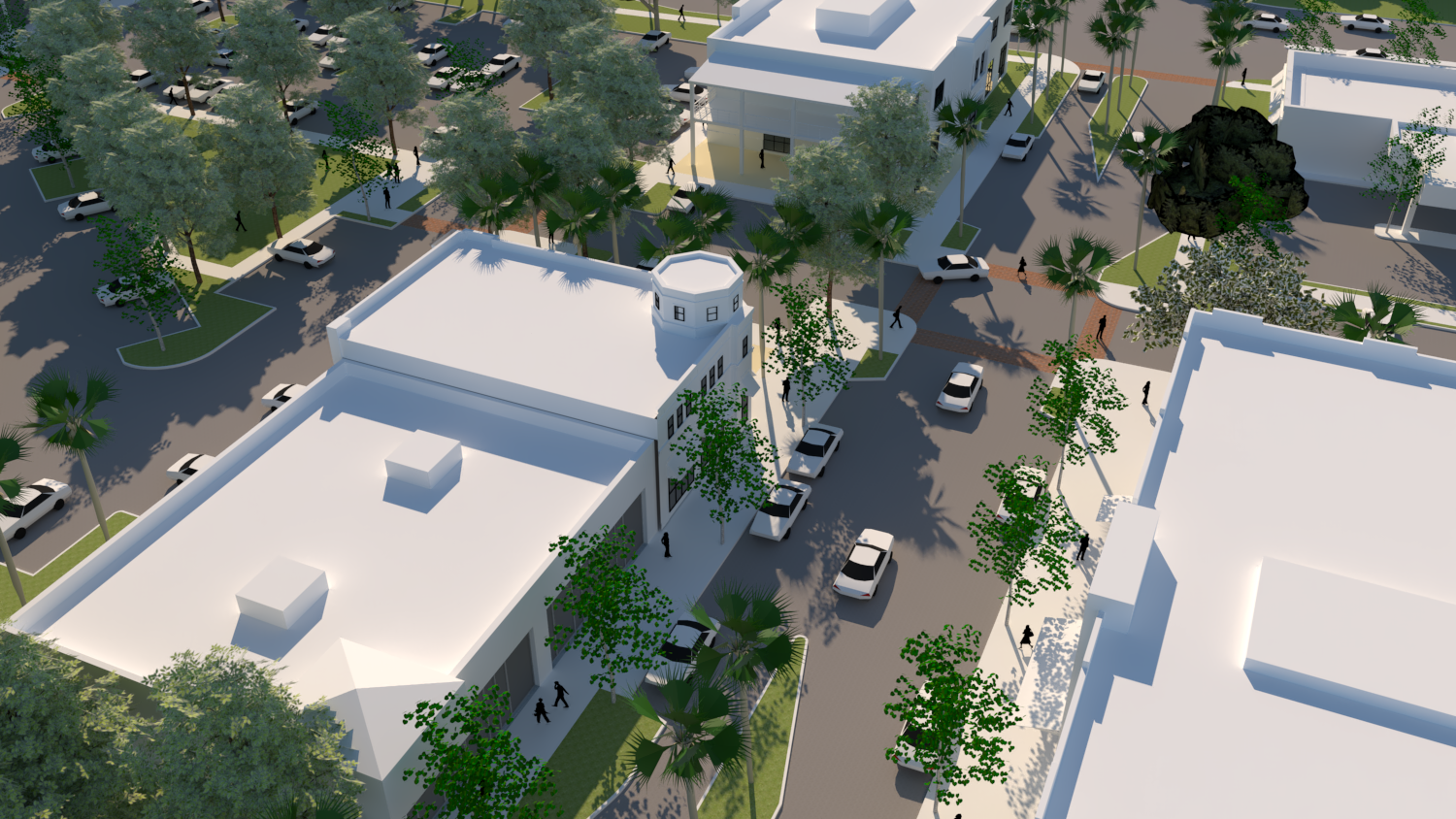 Open Studio and Community Survey for Public Input
In July 2018, Design Division led a 2-day open studio where citizens were encouraged to drop in with their ideas for the redevelopment site. Visitors completed a small intake card and met with an urban designer to discuss, plan and illustrate their vision. There was also a community survey to understand development and design preferences for the site. The survey results were compiled into a small report, which is available for download here.